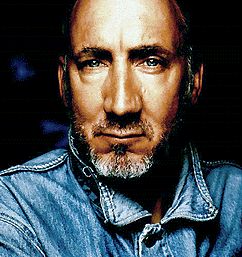 Pete Townshend:
"Michael Hedges' music is old and new, delicate and powerful. I feel I can always hear his heart when he plays. He respected my playing too, and that simply thrills me. This CD is an essential look at the real Michael Hedges. He will never be forgotten as one of those who respected, absorbed and yet rose above all trends to create accessible and commercial music for a new age."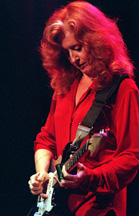 Bonnie Raitt:
"In Michael's hands, a guitar was a living, breathing extension of his deepest parts. It's almost as if he got so inside its body that the instrument was reborn. His passion for creating those exquisite melodies and technique was as focused as it was abandoned. There was simply no one like him."
David Crosby:
"...one of the most brilliant musicians in America..."
"I met Michael when he sat in the door of his Volkswagen Van and played Aerial Boundaries for me in the parking lot at 7-11 in Mill Valley, before he had even recorded it. It was so transcendently strong that it cut though even my drug haze. I said, 'Please come home with me and do that again.' He did, and I have loved him with my whole heart ever since.

"Before Michael, acoustic guitar went from about right there to over here somewhere. After Michael, it goes from near the rest of us, where he found it, to out the other side of the world where he set it down for just a little while. His flame went out when it was just starting to achieve full burn, and it is a great loss to the world.
"He was as good at friendship as he was at music, and I miss him every day."

Graham Nash:
"Once in a blue moon, an artist comes along who totally redefines his or her musical territory. Such an artist was Michael Hedges. Without doubt Michael raised the bar and set new goals for upcoming guitar players with his unique sensibility and playing style. His latest and, unfortunately, last studio album reflects just how talented he really was. I know that he will be sorely missed by all who knew his music and were touched by his 'magic'. I considered him to be a genius and when he died I lost a great friend. The world is a much better place because of the music that Michael made."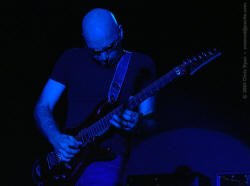 Joe Satriani:
"Michael Hedges' "Torched" is a beautiful and powerful record, a journey through Michael's unique world of music and spiritual awareness. His playing has a feel and timbre all its own - technically brilliant, but always organic and true."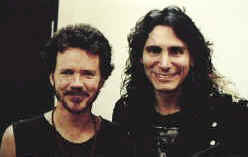 Steve Vai:
"Michael was unique. I don't like using that word because it's so abused, but it stands true in this case. The first time I heard him play, I was stunned into silence. Not only did I know what must have gone into the practicing and performance of his pieces, but I could also tell so much about his personality by the way he played.
"He caressed the guitar effortlessly and spun enchanted melodies from it. His tone was rich and flawless. But it wasn't until I met him that my suspicions of his warm personality were verified. He showed up at my house and invited me into his traveling home (his van) and gave me a private concert. It was a moment I'll never forget.
"I would anxiously await every one of his releases and cherish them for the brilliance that they are. Michael has left us with some timeless treasures. His music transcends genre and trend. It's truly musical, fun and enlightening.
"If what they say about reincarnation is true, next time I hope we're in a band together."
---